Rider - Territórios Vivos
(Live Territories)
Product + Graphic design



Every territory has life: there are colors, scent, textures and sounds. To live a nomad life gives you permision to explore all these different places. The pack aims to create a story between the user and the product, as they discover little eastereggs hidden in places, usually left untouched in product design, such as phrases stitched inside the velcro straps.
The collection is directed at openminded consumers and explorers in general, selling for the eclectic Brazilian market.
My role on this project was to create new products aswell as the graphics that would tie the collection together, keeping in mind product placement, price range and consumer centered strategies.
I worked together with my collegue
G. Kleemann
on the collection, always exchanging ideas, going back and fourth untill the concept and all the products were fully tied together.
I am so proud of the outcome of our partnership!
Rider x Territórios Vivos


Brazil



Market


Streetwear lifestyle



My role


Product + Graphic design



Time frame


2022



Website


www.rider.com.br
The collection consists in 5 different products, encompassing price ranges and different use occasions.

The Papete R35th was one of the most special products within the collection as it was a blank canvas when we started designing the concept. This was a new product, not yet seen by the consumers and we wanted it to be released and cause a intriguing reaction. 
On the velcro of the ankle strap reads the phrase: HABITAR A LIBERDADE DO PRESENTE, meaning to Dwell the present's freedom.
The lower velcros we have the collection and the brand's name.
Every little detail helps create a beautiful story for the user.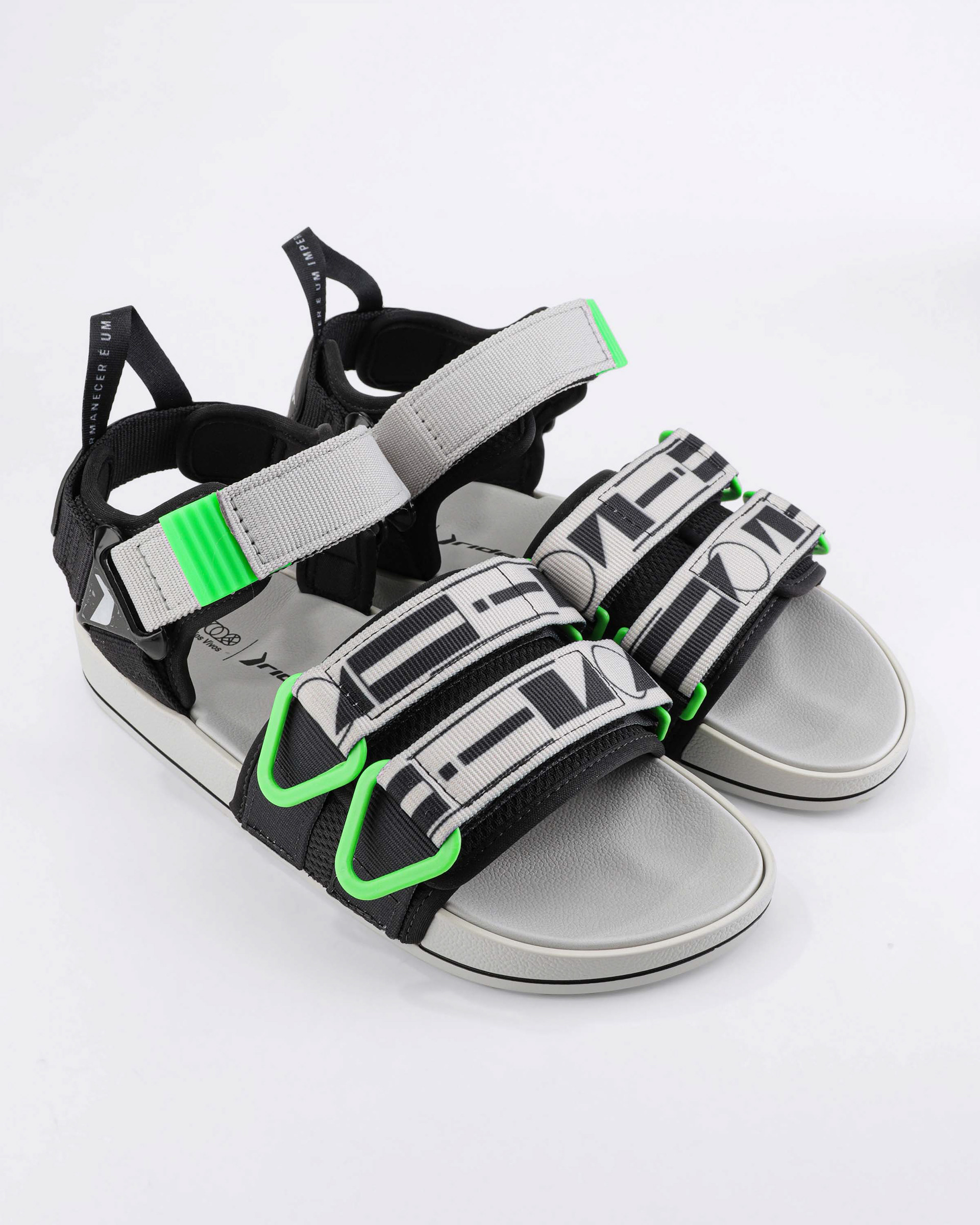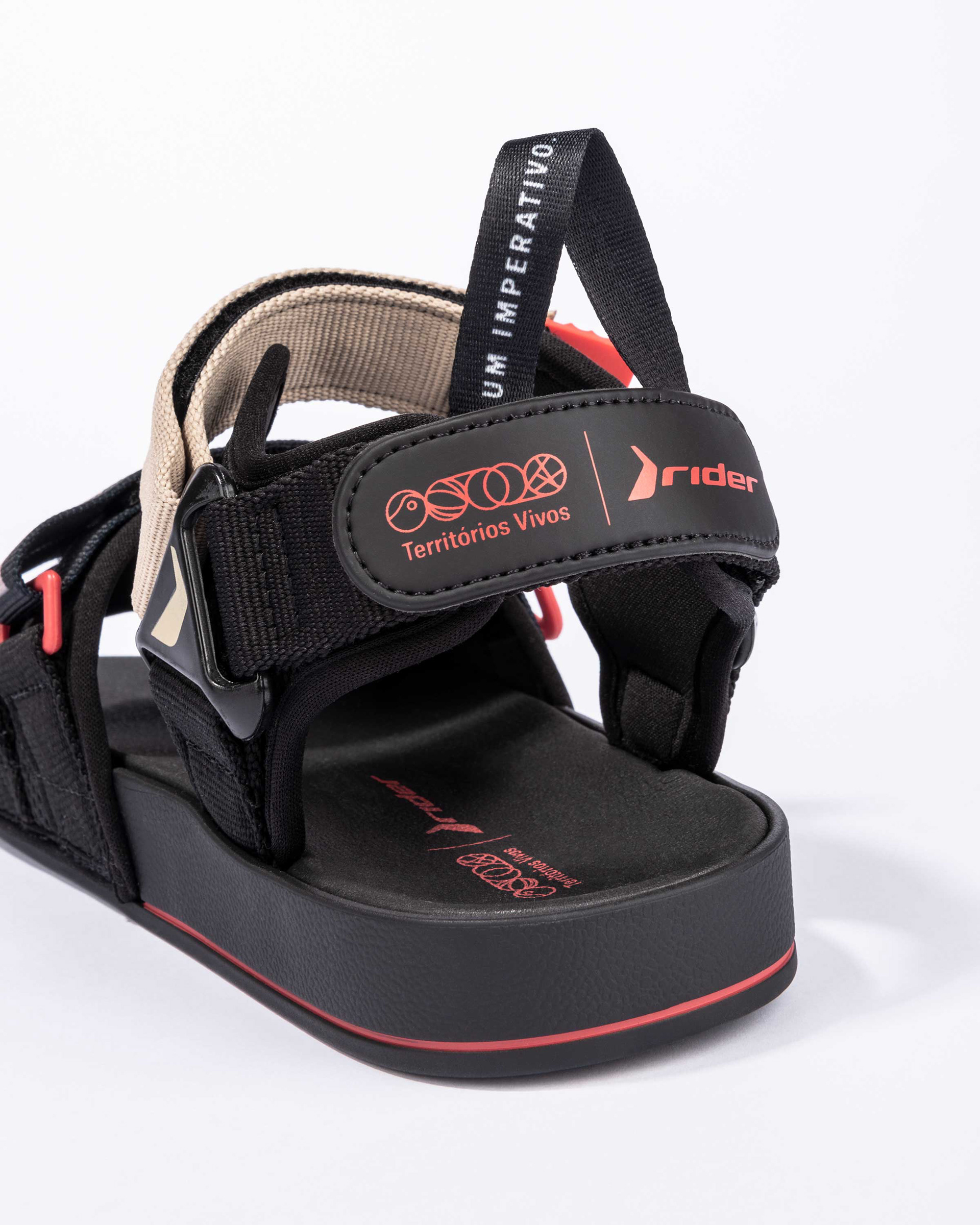 When coming up with the concept we researched what it meant to live a nomad life, to be present in different places and explore. One element came to our attention, and that was the flag. Flags have been around for centuries, representing people, government, countries.
We brought this concept to the products adding small "flags" in the form of hanging tags with the collection's name.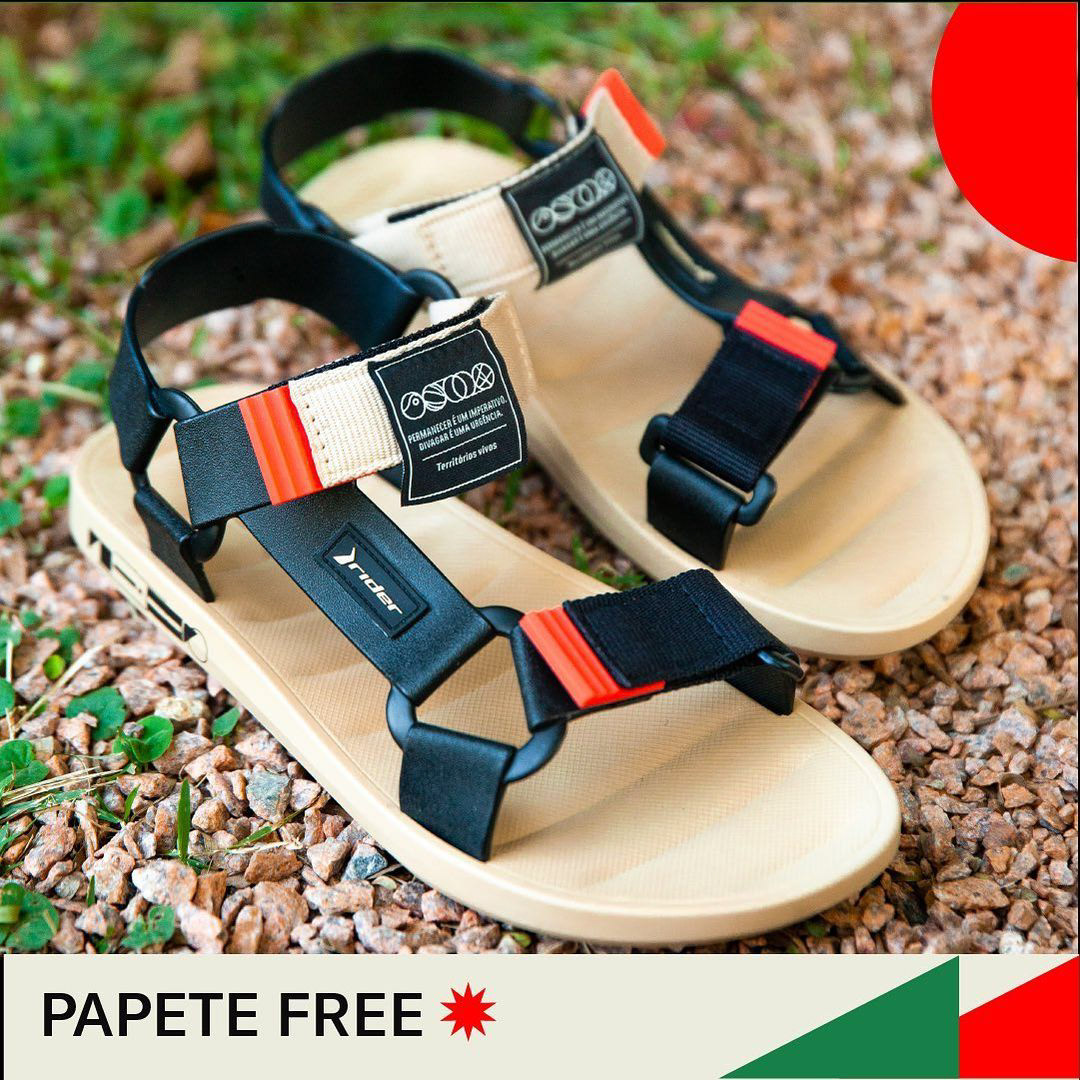 Every collection at Rider has a strategy, aimed to bring different products at different tiers of the product pyramid.
The Papete RX is a product that allows us to add more elements as well as more confort than the Papete Free, which is full PVC.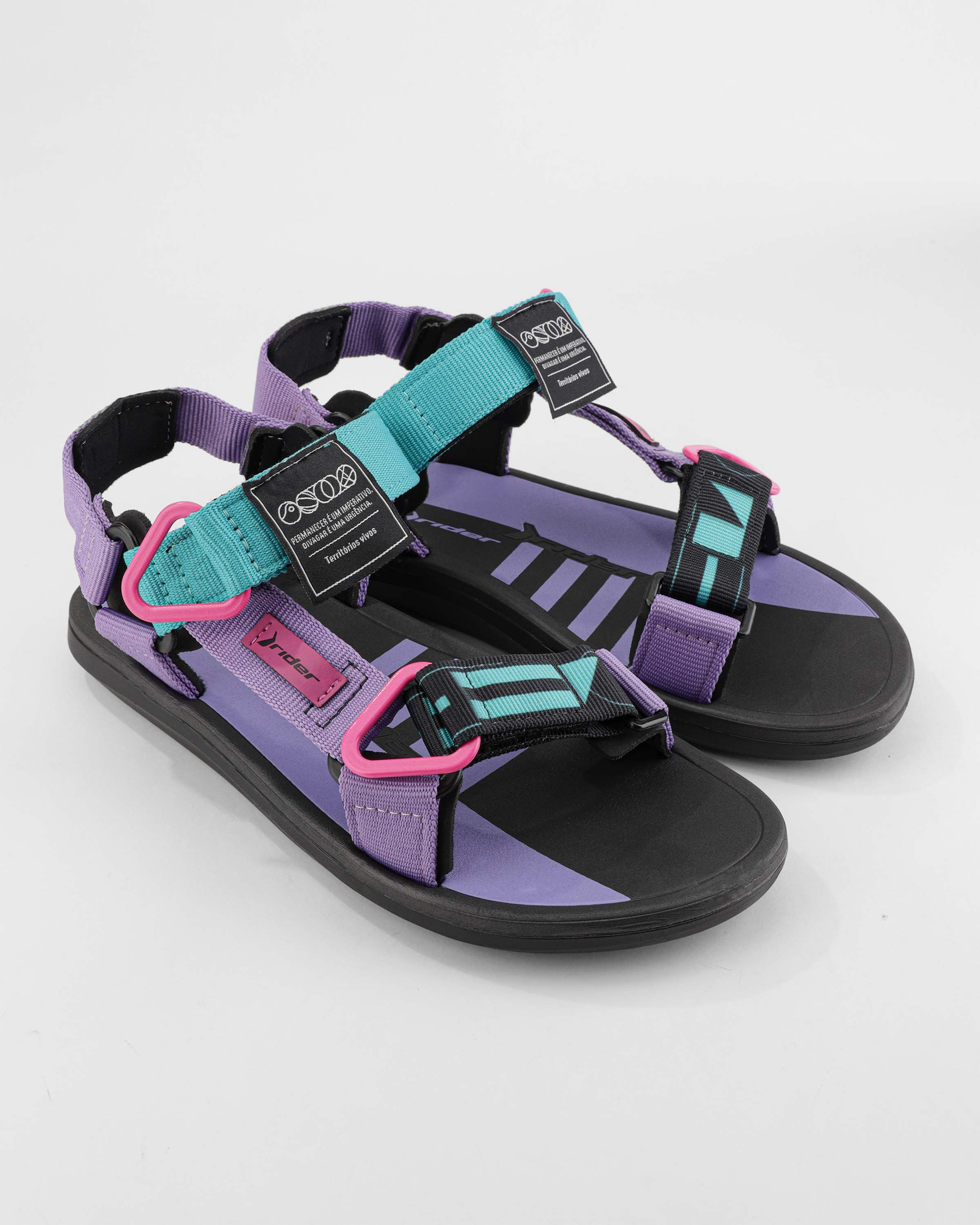 Flipflops always works for Rider, keeping this in mind, we added a product that translates the whole collection into a fun and colorful product.
I would like to add a big thank you for the whole team of developers that helped bring to life this collection as we faced many obstacles a long the way. At the end we were able to send to market a beautifully thought out collection.
And thanks again to my collegue
G. Kleemann
for the amazing team we formed!