Rider Sprint
Product Design 


Design a flipflop with confort in mind.
How might we emulate softness and confort to attract the right consumer?
Need:
- Comfortable footbed
- Sportstyle visual / fast
Construction:
Upper: PVC
Insole/footbed: PVC + EVA
Outsole: PVC
Price: R$59,99 / $11
Rider Sprint


Brazil



Market


Confort/Sport lifestyle



My role


Concept + Product design



Time frame


2022



Website


www.rider.com.br
Focusing on confort but still giving a fast a sportstyle look to the product, the idea to mix PVC and EVA was an interesting possibility. Where the most contact happens between feet and product, an EVA cushion was added for extra confort, besides the puffer-like visual of the whole footbed. On the thumb was placed a flat surface for personalization purposes. 
The upper plays with different textures to add depth and personality, mixing shiny with matte finishes.
Every project recieves great attention from the Color & Trim designers, bringing a variety of versions for the product.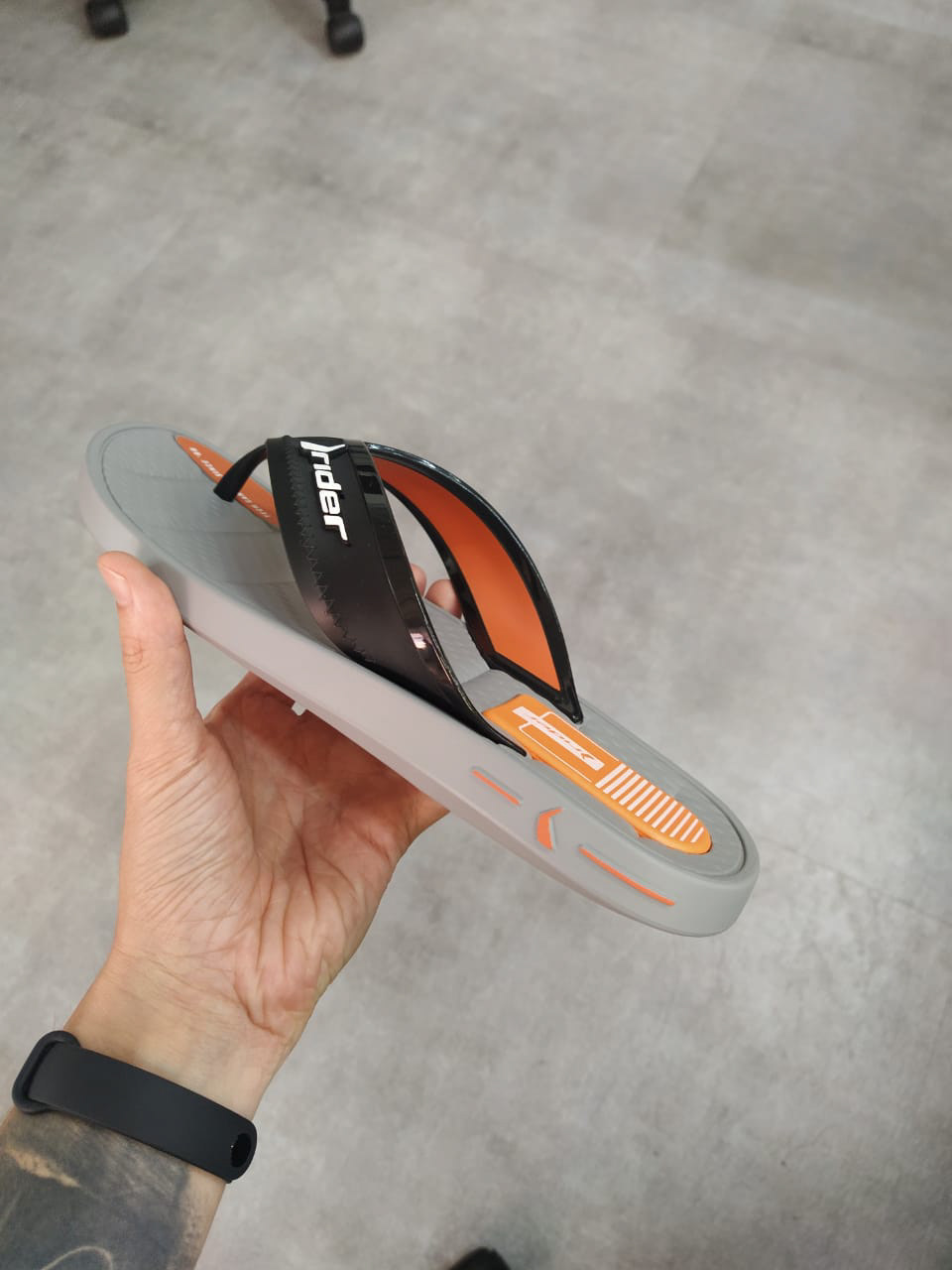 The upper recieved a silkscreen finish to add even more detail to the product, allowing those touch of colors to pop and attract the consumer.
A special thankyou for everyone that was involved in the project as we had a few major challenges to achieve the right look we desired with the right price. The result was a beautifully constructed project.